Juniors
Follow us on Facebook!
ICBA Banquet
Saturday, February 8, 2020

Juniors that have paid their 2020 dues can have a free hamburger meal or reduced steak dinner at the annual banquet
.
REMINDER TO ALL JUNIORS:
Be sure to bring items to sale at the Junior Auction!

This is a great fundraiser for our group!
2020 AIJCA Junior National
July 5-10, 2020

"#charBoom"
Swiftel Center
Brookings, SD
click here for more information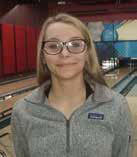 2020 Iowa Charolais Queen
Abbi Pfeifer, Russell, Iowa
Abbi Pfeifer is the daughter of Dan and Stefanie Pfeifer. She lives with her family in Russell. Abbi is a sophomore at Chariton High School. Her greatest love is showing cattle at state and national levels. She is a member of the Russell Reivers 4H club, Chariton FFA chapter, Iowa Junior Charolais Association, American International Junior Charolais Association and Iowa Junior Beef Breeds Association. Abbi is looking forward to making new friends this 2020 show season. She would like to thank the Iowa Junior members for giving her the opportunity to be the 2020 Queen.